We cruise.
Those who know us appreciate the understatement.
Our Story
W
e are firmly convinced that this is the best way to visit a region and get a true feel for the community. However, we have found ourselves too many times disappointed with a shore excursion or returning to the ship with the sinking feeling of being ripped-off. We felt there had to be a way to offer a "real area feel" with an "all-inclusive" easiness. We wanted to venture off the beaten path, but not feel threatened by the neighborhood or the locals living there. And we didn't want to pay too much. So we set out to create our personal wish-list shore excursion: Maya Chan Beach.
Maya Chan Life
Developing a cruise ship destination in Mexico
Read Jane's Blog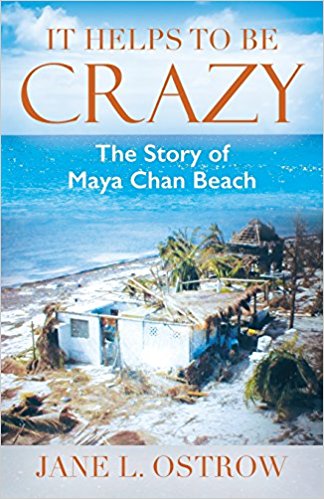 Read more about Maya Chan Beach in Jane's new book
"It Helps to be Crazy: The Story of Maya Chan Beach"
We fell in love with Costa Maya several years ago, and became emotionally involved with the area and its people shortly after Hurricane Dean in August of 2007. After purchasing a lot on the beach and nursing it back from the ravages of the storm, we developed an area which we, ourselves, would want to visit while on a shore excursion. We dreamt of a secret oasis away from the buffet lines and photographers. We knew we didn't want loud music, beach vendors, or rows upon rows of beach chairs. Our least favorite part of a shore excursion has always been finding honest, reliable transportation and then worrying about making it back to the ship on time. Making certain our guests wouldn't need to agonize over this as well became a priority. And we wanted shade for everybody, not just the few early risers who race to the beach and put towels on all the best-placed lounges. A private palapa, lots of fresh, home-made food, and a well stocked bar is what we had in mind, and what we have worked hard to create for our guests.
Maya Chan Beach immediately felt like home when our son, David, decided to move to Mexico and run the whole operation. He has hand chosen an exceptional staff which has great knowledge of the local area and culture. David works tirelessly to insure your day with us is perfect. Whether you wish to snorkel, kayak, or simply work on your own definition of "Chillax", our son and his team will be there for you to make it happen. Being American owned and operated, and having bilingual staff members, helps ensure your vacation stays a vacation, and not a stressful task.
Best Regards,